CNC Machining
CNC machining service
China CNC machining parts supplier
Custom CNC Machining Services
Tiandiao provides custom CNC machining services to engineers, product developers, designers, and more.Our highly qualified machine shops can make any custom design, simple or complex.We offer rapid CNC prototypes, small-batch machining, and high-volume production, with all orders serviced by Tiandiao from end-to-end. Simply sent us a CAD file to Tiandiao to get a price, lead time, and design-for-manufacturability feedback on your custom CNC parts.Our CNC service offers metals and plastics as well as flexible production and shipping options to meet you at the perfect price and product development stage.
Tiandiao guarantees the quality of your parts with our ISO 9001:2015 certified quality management system, and to options add inspections, hardware,traceability, and material certifications,We accept technical drawings and have support teams to ensure you get your CNC machined parts at quality and on time.
CNC Machining, Turning, and Milling
CNC Milled Prototypes and Production Parts in as Fast as 1 Day | ISO9001:2015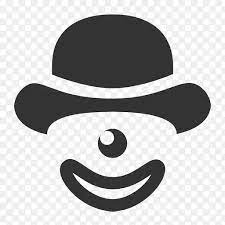 CNC Turned Prototypes and Production Parts in as Fast as 1 Day ISO9001:2015
TIAN DIAO CNC Machining Capabilities
Feature
Description
Maximum Part Size
Milled parts up to 80" x 48" x 24" (2,032 x 1,219 x 610 mm).
Lathe parts up to 62" (1,575 mm) length and 32" (813 mm) diameter.
Standard Lead Time
3 business days
General Tolerances
Tolerances on metals will be held to +/- 0.005" (+/- 0.127 mm) in accordance with ISO 2768 unless otherwise specified. Plastics and composites will be +/- 0.010".
Precision Tolerances
Tiandiao can manufacture and inspect to tight tolerances per your drawing specifications including GD&T callouts.
Minimum Feature Size
0.020" (0.50 mm). This may vary depending on part geometry and chosen material.
Threads and Tapped Holes
Tiandiao can accommodate any standard thread size. We can also machine custom threads; these will require a manual quote review.
Edge Condition
Sharp edges are broken and deburred by default
Surface Finish
The standard finish is as-machined: 125 Ra or better. Additional finishing options can be specified when getting a quote.
What is CNC Machining?
Metal CNC Machining Materials
CNC Machining Aluminum Alloys

Aluminum 6061

Aluminum 5052

Aluminum 2024

Aluminum 6063

Aluminum 7050

Aluminum 7075

Aluminum MIC-6

CNC Machining Copper Alloys
CNC Machining Bronze Alloys
CNC Machining Brass Alloys
CNC Machining Stainless Steel Alloys

Nitronic 60 (218 SS)

Stainless Steel 15-5

Stainless Steel 17-4

Stainless Steel 18-8

Stainless Steel 303

Stainless Steel 316/316L

Stainless Steel 416

Stainless Steel 410

Stainless Steel 420

Stainless Steel 440C

CNC Machining Steel Alloys

Steel 1018

Steel 1215

Steel 4130

Steel 4140

Steel 4140PH

Steel 4340

Steel A36

CNC Machining Titanium Alloys

Titanium (Grade 2)

Titanium (Grade 5)

CNC Machining Zinc Alloys
Custom

If you do not see the material stock you are looking for, You can then submit your quote for manual review and our expert manufacturing team will reach out.
Plastic CNC Machining Materials
ABS High-strength engineering plastic used for many commercial products.
Acrylic A clear glass-like plastic. Good wear and tear properties. Great for outdoor use
Delrin (Acetal) Resin with good moisture resistance, high wear-resistance, and low friction.
Garolite G10 Constructed of an epoxy resin with fiberglass fabric reinforcement, and also called epoxy-grade industrial laminate and phenolic, this material offers high strength and low moisture absorption.
HDPE Offers increased mechanical strength, rigidity, good stability under heat and/or chemical resistance.
PC (Polycarbonate) With almost twice the tensile strength of ABS, polycarbonate has superior mechanical and structural properties. Used widely in automotive, aerospace, and other applications that require durability and stability.
PEEK Offering excellent tensile strength, PEEK is often used as a lightweight substitute for metal parts in high-temperature, high-stress applications. PEEK resists chemicals, wear, and moisture.
Polypropylene Has excellent electrical properties and little or no moisture absorption. It carries light loads for a long period in widely varying temperatures. It can be machined into parts requiring chemical or corrosion resistance.
PTFE (Teflon) This material surpasses most plastics when it comes to chemical resistance and performance in extreme temperatures. It resists most solvents and is an excellent electrical insulator.
UHMW PE Ultra-high molecular weight polyethylene. A general-purpose material. It offers a unique combination of wear and corrosion resistance, low surface friction, high impact strength, high chemical resistance, and does not absorb moisture.
PVC Polyvinyl chloride (Type 1) is a highly chemical-resistant synthetic plastic, PVC is commonly in environments exposed to liquids or requires electrical insulation.
Custom If you do not see the material stock you are looking for, You can then submit your quote for manual review and our expert manufacturing team will reach out.
Available CNC Machining Finishes
Standard (As-Milled) The finish option with the quickest turnaround. Parts are left with visible tool marks and potentially sharp edges and burrs, which can be removed upon request. Surface finish is comparable to 125 uin Ra finish.
Bead Blast The part surface is left with a smooth, matte appearance
Tumbled This is a batch-based process that tumbles vibrating media to remove sharp edges and burrs on machined parts. Tumbling can remove machine marks on exterior surfaces. Parts over 8" may require a manual review.
Anodized (Type II Or Type III) Type II (MIL-A-8625, Type II) creates a corrosion-resistant finish. Parts can be anodized in different colors—clear, black, red, and gold are most common—and is usually associated with aluminum. Type III (MIL-A-8625, Type III, Class 1/2 "hardcoat") is thicker and creates a wear-resistant layer in addition to the corrosion resistance seen with Type II.
Titanium Anodize A surface finish for titanium per AMS-2488 Type 2 specification. Also called Tiodize, this finish increases fatigue strength and the wear resistance of a part. Titanium anodized parts are common in aerospace and medical device manufacturing. Non-pigmented titanium anodize finishes will dull shine.
PTFE Impregnated Hard Anodize A hard coat anodize process that embeds PTFE to create a self-lubricating, dry contact surface with Type 3 hard coat's protective properties. This finish can be used on aluminum alloys or titanium and increases the service life of the product. This finish conforms to the AMS-2482 Type 1 Hard Coat Anodizing with Teflon (Non-Dyed).
Chem Film (Chromate Conversion Coating) Provides corrosion resistance and good conductivity properties. Can be used as a base for paint. Can leave surface yellow/gold. Adds very little thickness, about 0.00001"-0.00004". Chem film will conform to MIL-DTL-5541, TYPE I/II.
Passivation Improves corrosion resistance for 200 and 300 series and precipitation hardened corrosion-resistant steels. Thickness is negligible, about 0.0000001". Conforms to ASTM A967, AMS-QQ-P-35, MIL-STD-171, ASTM A380, or AMS 2700.
Powder Coat This is a process where powdered paint is sprayed onto a part that is then baked in an oven. This creates a strong, wear- and corrosion-resistant layer that is more durable than standard painting methods. A wide variety of colors are available to create the desired aesthetic.
Electropolishing An electrochemical process cleans steel parts to reduce corrosion and improve appearance, by making the metal brighter. Removes about 0.0001"-0.0025" of the metal. Conforms to ASTM B912-02.
Electroless Nickel Plating Provides uniform nickel coating which offers protection from corrosion, oxidation, and wear on irregular surfaces. The finished part will be brighter. Thickness starts at .0001". Conforms to MIL-C-26074.
Silver Plating Silver offers high solderability and electrical conductivity but is susceptible to tarnish. Conforms to AMS QQ-S-365D. Thickness is about 0.00002" - 0.0003."
Gold Plating Gold Plating provides good corrosion and tarnish resistance with excellent solderability. Default application specification is MIL-G-45204 and ASTM B488, CLASS 00, 0, OR 1. Thickness is about 0.00002" - 0.00005."
Zinc Plating Provides uniform zinc coating which offers protection from corrosion, oxidation, and wear on irregular surfaces. Conforms to ASTM B633-15.
CNC Machining Design Guidelines
| | |
| --- | --- |
| Feature | Description |
| Internal corner fillets | Design internal corner fillets to be 0.020" - 0.050" greater than a standard drill size for the radii. Follow a drill diameter to depth ratio of 1:6 (1:4 recommended) as a guideline for internal corner radii. |
| Floor fillets | Design floor fillets smaller than corner fillets to allow the same tool to clear material from the interior. |
| Undercuts | Always design undercuts to standard sizes and away from corners so they are accessible by the cutting tool. |
| Tapped/threaded hole depth | Provide tool clearance slightly beyond the tapped hole depth to ensure complete threads. |
| Complexity | Keep the number of small cuts to a minimum to reduce costs; only design in the necessary features to balance function with aesthetic. |
Applications of CNC Machining
Rapid Tooling
Because CNC machining can cut a high variety of fully dense, durable materials like aluminum 5052 and stainless steel, it is perfect for creating fixtures or molds.
Rapid Prototyping
The range of affordable metal alloys (like aluminum 6061) and plastics (like acetal or ABS) combined with the speed of our skilled machinists makes our CNC service a great option for prototyping.
End-Use Production
Performance-enhancing finishes, precision tolerances as low as +/- 0.001", and certifiable material options make CNC machining an excellent technology for end-use parts.
Why Choose Tiandiao for CNC Machining?
Endless Options

Choose from millions of possible combinations of materials, finishes, tolerances, markings, and certifications for your order.

Easy to Use

Get your parts delivered right to your door without the hassle of sourcing, project management, logistics, or shipping.

Guaranteed Quality

We conform with ISO 9001:2015
Contact us for more detailed info